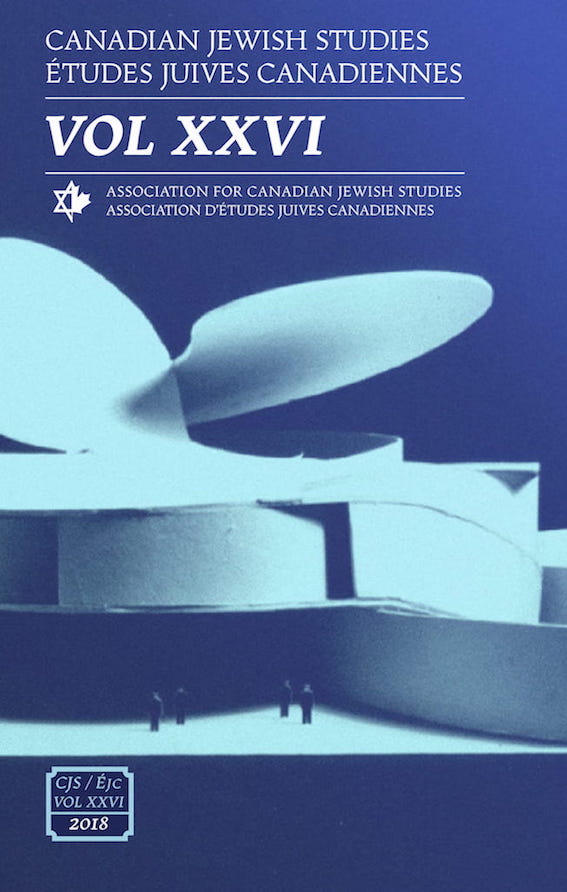 ---
Canadian Jewish Studies (ISSN: 1198-3493) is a biannual, peer-reviewed open access journal devoted to publishing scholarly work, in English or French, on all aspects of the Canadian Jewish experience, irrespective of disciplinary perspective. Click here for full access to Canadian Jewish Studies.
Études juives canadiennes  (ISSN: 1198-3493) est une revue biannuelle libre accès inter- et multi-disciplinaire évaluée par un comité de lecture et consacrée à la publication de travaux scientifiques, en anglais ou en français, sur tous les aspects de l'expérience juive canadienne et/ou québécoise. Pour notre prochain numéro, nous invitons des contributions de tous les domaines universitaires mettant l'accent sur n'importe lequel aspect de la vie juive canadienne. Cliquez ici pour accès complet aux études juives canadiennes.
Submissions of articles and abstracts on any aspect of the Canadian Jewish experience are welcome at any time.
Please submit articles through the Open Journal System – see Author Guidelines.
Abstracts may be emailed to the editors.
Print copies of selected back issues of the Journal are available:
2 (1994) $10.00
3 (1995) @$10.00
4/5 (1996/7) @$10.00
9 (2001) @$10.00
11 (2003) @25.00
12 (2004) $25.00
13/14 (2005/6) $35.00
15 (2007) $30.00
17 (2008/9) $30.00
18/19 (2010/11) $40.00
Please contact Dr. Ira Robinson to arrange payment and delivery or purchase your copies through PayPal below: