No Better Home? Jews, Canada, and the Sense of Belonging
Edited by David Koffman, with contributions from many of our members
This book begins with an audacious question: Has there ever been a better home for Jews than Canada? By certain measures, Canada might be the most socially welcoming, economically secure, and religiously tolerant country for Jews in the diaspora, past or present. No Better Home? takes this question seriously, while also exploring the many contested meanings of the idea of "home."
https://utorontopress.com/ca/no-better-home-2
Aidan Beatty & Dan O'Brien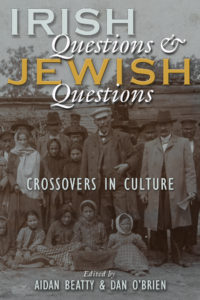 A collection of essays exploring the comparative history of Irish and Jewish identity.
"Beatty's and O'Brien's comprehensive collection corrects and amplifies our understanding of the historically significant relationship between the Irish and Jews, one that has been largely governed by the linking analogy of the title, but, as these critics show, with insufficient nuance. These impressive essays represent in divergent ways what Stephen Watt describes in his contribution as the 'multi-disciplinary bristle of a nascent Irish-Jewish studies.' "—Marilyn Reizbaum, Bowdoin College
---
"Trudeau: Good for the Jews?" – A Panel Discussion
Trudeau and the Jews Transcript May 15, 2016
York University's Israel and Golda Koschitzky Centre for Jewish Studies and Assistant Professor David Koffman welcomed three panelists from various points on the political spectrum to a public discussion about the stakes at the heart of the recent change in political leadership of Canada in so far as it impacts Jewish concerns.
---
Pierre Anctil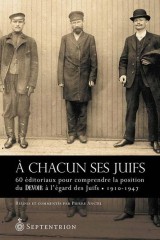 A chacun ses Juifs: 60 éditoriaux pour comprendre la position du Devoir à l'égard des Juifs (1910-1947) (Septentrion, 2014)
Examines how Le Devoir newspaper perceived the Jewish refugee crisis of the 1930's.
---
Gerald Tulchinsky
Joe Salsberg: A Life of Commitment. (University of Toronto Press, 2013)
*2014 winner of the Montreal Jewish Public Library  J.I. Segal Award in the category of Canadian Jewish Studies
---
Jack Lipinsky Wins Joseph Brant Award
The Joseph Brant Award of Ontario Historical Society  honours the best book on multicultural history in Ontario published in the past 2 years. ACJS member Jack Lipinsky is the 2012 recipient.
Jack Lipinsky holds a PhD in history from the University of Toronto, lectures in its School of Continuing Studies, teaches at Robbins Hebrew Academy, and is the spiritual coordinator of the Stashow-Slipi Congregation.
Mazel Tov!
Imposing Their Will: An Organizational History of Jewish Toronto, 1933-1948. (McGill-Queens University Press)
---
Seymour Mayne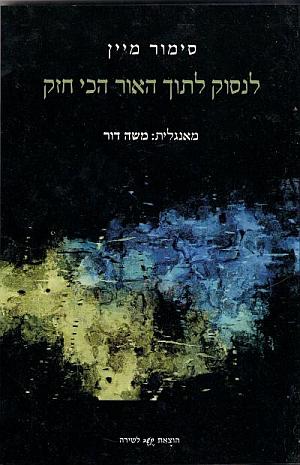 Leensok letokh haor hakhi khazak: meevkhar shirim (Fly Off Into the Strongest Light: Selected Poems); translated into Hebrew by Moshe Dor, with an interview afterword by the author.
Professor Mayne is the 2009 recipient of the Association's Louis Rosenberg Distinguished Service Award / Prix d'excellence Louis Rosenberg en études canadiennes juives, which was presented to him during the Community Day portion of the Association's 2009 conference in Ottawa.
---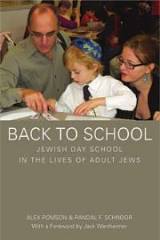 Back to School
Jewish Day School in the Lives of Adult Jews
Alex Pomson and Randal F. Schnoor
Wayne State University Press
Published: March 2008
ISBN: 9780814333839
---
Canada's Jews: A People's Journey
Gerald Tulchinsky
University of Toronto Press
May 14 2008
ISBN: 9780802093868
---